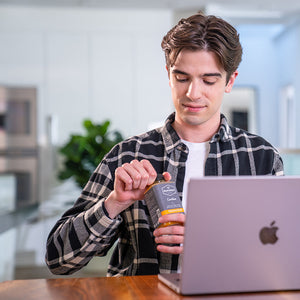 Free Cleanse Consultation: Start your wellness journey with confidence
Book Your Free Cleanse Consultation
We know that a juice cleanse is a commitment. That's why we're excited to offer one-on-one Cleanse Consultations with real people from our team to help you dive into the world of juicing. Get all the information you need, including advice on best incorporating a cleanse into your routine and recommendations specific to your goals. Feel free to ask us any questions you may have about our products or the world of juicing, too. We're here to help!
No obligation consultation from our wellness experts
Book your virtual, 15-minute consultation today to chat with one of our experts and confidently start your cleansing journey!
We're here to help.
Are you new to cleansing and don't know where to start? We're happy to help. Book a free 15-minute 1-on-1 consultation with one of our in-house nutritionists.
Registered Holistic Nutritionists
15-minute call over the phone or Zoom
At a time that is convenient for your schedule
Book a Consultation