A collection of green juices to keep you feeling your best, inside and out. The Green Cleanse is recommended for intermediate cleansers, looking to reduce their glycemic intake, cut cravings and enhance detoxification (especially in the liver!).
The Green Cleanse will replace your meals over a three to seven day period and help refresh your system and keep you on the right course with your health goals.
AT A GLANCE: 
3, 5, or 7 day juice cleanse
7 drinks per day
Drink 1 juice every 2-2.5 hours
Take 30% off any 3-7 Day Juice Cleanse PLUS a free bottle of our limited edition flavor, Blue Lemonade! Use code OCEAN30 at checkout.
convenient delivery
Delivered cold to your doorstep
greens for days
3-4lbs of organic fruit & veg in each bottle
more bang for your buck
20% more than other juice brands
tailored consulting
Get customized support during your cleanse
Cleanse Details
The Green Cleanse
How It Works
Pick your cleanse or speak with a cleanse consultant to choose one.
Choose a shipment date.
Follow the cleanse guide found in your box.
Get cleansing and share your feedback.
Recycle, compost, or dissolve packaging.
Cleanse Guide
What's Included in the Green Cleanse
Low-calorie green juices
Green juices to help detox your body
High-fiber smoothies to support digestion
We're here to help.
Are you new to cleansing and don't know where to start? We're happy to help. Book a free 15-minute 1-on-1 consultation with one of our in-house nutritionists.
Registered Holistic Nutritionists
15-minute call over the phone or Zoom
At a time that is convenient for your schedule
Book a Consultation
Frequently Asked Questions
How do I know which cleanse to choose?
What can I expect from a juice cleanse?
1. Improve Digestion
2. Increase Energy
3. Flush Toxins
4. Improve Immunity
5. Regulate Weight Loss
6. Improve Skin Quality
7. Improve Mental Clarity

*Benefits are typical of past juice cleanse customers.
What micronutrients can be found in a juice cleanse?
Vitamin A - Promotes healthy eyesight & gums
Vitamin B - Helps energy production & proper digestion
Vitamin C - Builds a healthy functioning immune system
Vitamin E - Helps prevent free radical damage
Iron - Promotes red blood cell production
Calcium - Supports strong bones & teeth
Magnesium - Supports nervous system health
How many juices will I be drinking per day?
For each of our juice cleanses, you will be consuming 7 of our raw, organic juices every day.
Are all your juices 100% organic?
Absolutely! Each bottle is packed with 3-4 pounds of 100% organic fruits and vegetables. No water, added sugar, or preservatives.
Are your juices frozen?
Our juices are fresh and never frozen, freezing can damage the live enzymes and nutrients. It can also cause the product to expand, leading to broken seals and early spoilage. Just keep the juices sealed and refrigerated to maintain their freshness! Please do not freeze your juice.
Still have questions? Visit the FAQ.
Customer Reviews
Write a Review
Ask a Question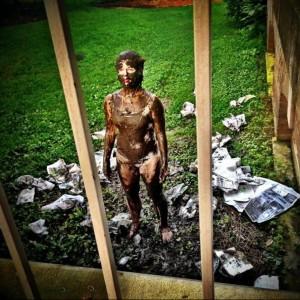 T
04/20/2022
Torre

United States
AMAZING
Though I'm no stranger to green juices and smoothies, this was my first time trying a juice cleanse. I ordered the 5-Day Green Cleanse and had an amazing experience. The flavors ranged from "pretty good" to "I want this in my life always" (Diablo, looking at you), and I appreciated the inclusion of the smoothies for some fats and protein, as I continued to be active throughout the cleanse and definitely needed the energy. I did "cheat" a little by replacing the last juice every day with vegetable broth, but still had amazing results: a few fine lines on my face have faded away, a nearly-always-present eczema patch has faded, I dropped weight (and especially bloat), and reset my caffeine tolerance. What's most amazing to me, though, is that when I went grocery shopping on Day 5 to prepare to break my fast, I discovered that I wasn't tempted by any of the sugary or convenience/junk foods that I usually am. While I typically eat very healthy, it's always a mental battle, and that just wasn't there. I did feel a pretty foggy and scatterbrained on day five (but otherwise my only negative symptom was a headache on day three), so I don't think I would do a longer cleanse, but I am definitely going to be repeating this one again in a few months.
04/05/2022
ELEANOR W.

United States
Green Juices work
Very good experience with the green juices; they are my favorites.
03/19/2022
katerina V.

United States
Delicious
I love the juices!
07/02/2021
Matt

United States
So so good!
I absolutely love how the juices are never frozen! so much easier and also ensures maximum nutrition! They've tasted great and wow even my skin is glowing more now! i have been recommending to everyone!
Best Juice Cleanse
We have done many juice cleanses. This was the best tasting cleanse we have ever done. Great tasting juice. I loved the smoothies and the protein content. We will definitely order again.