Daily Juice List
Drink the following juices throughout the day in this specific order.
Day 1
Diablo
Envy
Hulk 2.0
Citrus Celery
Kalefornia
Surge
Turbo
Day 2
Eclipse
Hulk 2.0
Citrus Celery
Surge
Monsoon
Envy
Hulk 2.0
Day 3
Citrus Celery
Kalefornia
Hulk 2.0
Envy
Dragonfly
Diablo
Green Glow
Day 4
Eclipse
Diablo
Citrus Celery
Surge
Bliss
Turbo
Diablo
Day 5
Hulk 2.0
Envy
Bliss
Green Glow
Citrus Celery
Kalefornia
Surge
Day 6
Diablo
Citrus Celery
Monsoon
Turbo
Surge
Dragonfly
Envy
Day 7
Eclipse
Diablo
Hulk 2.0
Citrus Celery
Kalefornia
Surge
Hulk 2.0
Hydration is essential! Please remember to drink at least 8 glasses of water per day.
The optimal time between juices is 2-2.5 hours. I.e. if you start your morning at 7:30 am, we recommend drinking Juice 1 at 8 am, Juice 2 at 10 am, Juice 3 at 12 pm, Juice 4 at 2 pm, Juice 5 at 4 pm, Juice 6 at 6pm and Juice 7 at 8pm.

Taking medication? Hold off on drinking your bottle of Eclipse within 2 hours of taking medication or other supplements. This will avoid having the activated charcoal bind with your medication—so it flushes toxins and not the good stuff you'd rather keep!
Is this your first cleanse?
View our Juicing Guide
This guide answers all your questions about starting a juice cleanse. Learn about detoxing benefits, common mistakes, best practices, and about what cleanse is right for you.
View Now
Customer Reviews
Write a Review
Ask a Question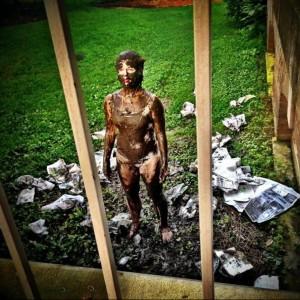 T
04/20/2022
Torre

United States
AMAZING
Though I'm no stranger to green juices and smoothies, this was my first time trying a juice cleanse. I ordered the 5-Day Green Cleanse and had an amazing experience. The flavors ranged from "pretty good" to "I want this in my life always" (Diablo, looking at you), and I appreciated the inclusion of the smoothies for some fats and protein, as I continued to be active throughout the cleanse and definitely needed the energy. I did "cheat" a little by replacing the last juice every day with vegetable broth, but still had amazing results: a few fine lines on my face have faded away, a nearly-always-present eczema patch has faded, I dropped weight (and especially bloat), and reset my caffeine tolerance. What's most amazing to me, though, is that when I went grocery shopping on Day 5 to prepare to break my fast, I discovered that I wasn't tempted by any of the sugary or convenience/junk foods that I usually am. While I typically eat very healthy, it's always a mental battle, and that just wasn't there. I did feel a pretty foggy and scatterbrained on day five (but otherwise my only negative symptom was a headache on day three), so I don't think I would do a longer cleanse, but I am definitely going to be repeating this one again in a few months.
04/05/2022
ELEANOR W.

United States
Green Juices work
Very good experience with the green juices; they are my favorites.
03/19/2022
katerina V.

United States
Delicious
I love the juices!
07/02/2021
Matt

United States
So so good!
I absolutely love how the juices are never frozen! so much easier and also ensures maximum nutrition! They've tasted great and wow even my skin is glowing more now! i have been recommending to everyone!
Best Juice Cleanse
We have done many juice cleanses. This was the best tasting cleanse we have ever done. Great tasting juice. I loved the smoothies and the protein content. We will definitely order again.