Here Is What We're All About
Founded in 2014, Pulp & Press stands for making health convenient and accessible for everyone, every day. How do we do this? By adhering to the highest standards, our raw, organic juices and healthy meals use only the highest quality ingredients, so you can be certain that you're only getting the good stuff.
Do something good.
We believe living a healthy life isn't just limited to what you eat and drink, but a mindful approach towards your body, mind and your environment. From ingredients to impact, each step of the way we're creating a world where doing something good in each of these aspects is at the forefront.
Nutrient-packed beverages
3-4 pounds of fresh, organic fruits and vegetables, cold pressed into every bottle.
Only the best ingredients
Using only raw, fresh, and certified organic ingredients. Never heat-pasteurized.
Good for you, good for the planet.
All our products are 100% certified organic. Never any additives or preservatives.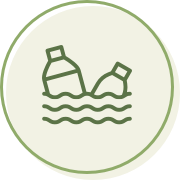 Ocean-bound plastic removal
Each purchase helps clean up ocean-bound plastic.
January 2014
Pulp & Press Juice Co was founded in London, Ontario!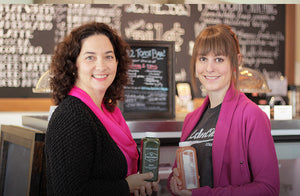 March 2014
Pulp & Press juice carried by its first retailer!
November 2015
Due to increasing demand, Pulp & Press expanded to a new, larger production facility.
June 2017
1 MILLION BOTTLES SOLD!
After four incredible years, Pulp & Press achieved a remarkable milestone of 1,000,000 bottles sold.
December 2018
Pulp & Press broadened its product line and welcomed probiotic hydrators to its family of beverages.
January 2019
Pulp & Press introduced filling and nutritious smoothies to its array of delicious products.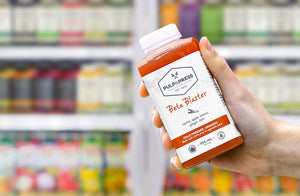 October 2019
Pulp & Press products available to purchase in stores across Canada.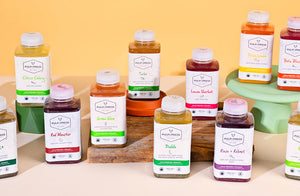 December 2019
3 MILLION BOTTLES SOLD!
In two short years, Pulp & Press eclipsed the previous milestone of 1,000,000 bottles sold.
Looking for Answers?
We're here to help! Take a look at some of our most frequently asked questions.