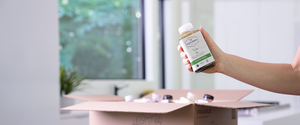 Sip, Snap, & Share.
WIN AND EARN PULP & PRESS GIFT CARDS.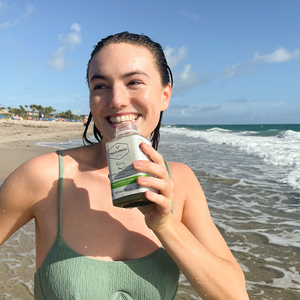 Step #1
Create Content
Take a photo or video of you enjoying your favorite Pulp & Press product. Get creative and show us your unique style!
Tell us your thoughts: Create a video about the Pulp & Press products you've tried and how they impacted your daily wellness.
Juice cleanse journey: Share your experience with a juice cleanse and how you felt before, during, and after.
Lifestyle shots: Share content that shows how Pulp & Press fits into your everyday life.
Enjoy with friends: Share how you enjoy Pulp & Press with your friends or family.
Unboxing experience: Share your experience shopping with Pulp & Press, unboxing your order, and stocking your fridge.
Step #2
Submit Content
Send us your content through the button below. That's it! Once you've submitted your content, you'll be entered into our gift card giveaway.
Send content through button below.
No limit to the number of entries.
Submit Content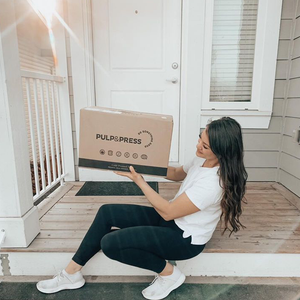 Step #3
Win & Redeem
By submitting content, you are automatically entered to win monthly gift card prize draws.
Monthly $50 Pulp & Press gift card draws.
If we feature your content, you will receive a $100 Pulp & Press gift card automatically.
All gift cards are delivered via email.
Gift cards are redeemable online.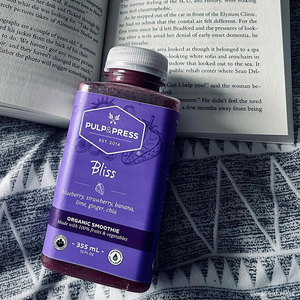 Step #4
Bonus Entry
For even more chances to win, share your Pulp & Press content on your social media accounts.
Post your photo or video on your feed or story, tag us, and send us a screenshot of your post using the content submission form in Step #2.
Examples of Photo Content
Below are some samples of the types of photo content we look for. Ensure the Pulp & Press product is visible and in focus in the content you create.
Examples of Video Content
Below are the types of video content we look for.
TIPS TO GET STARTED
Vertical videos are preferred: When submitting videos, please make sure they are filmed in a vertical orientation.
Good lighting is key: Make sure your photos and videos are well-lit so that your Pulp & Press juice looks as delicious as it tastes! Natural lighting is always the best option.
Use interesting angles: Experiment with different angles to create unique and eye-catching content. Try shooting from above, below, or from the side to add variety.
Keep it simple: Don't clutter your photos with too many props or distractions. Keep the focus on the Pulp & Press product or experience.
THINGS TO AVOID
Do not add music to videos.
Avoid adding heavy color filters to photos or videos.
Avoid wearing other brands or logos.
Cannot be combined with any other brand or sponsored content.
Please ensure that your content is appropriate for all ages. We love creativity, but please refrain from using any offensive language, gestures, or behavior.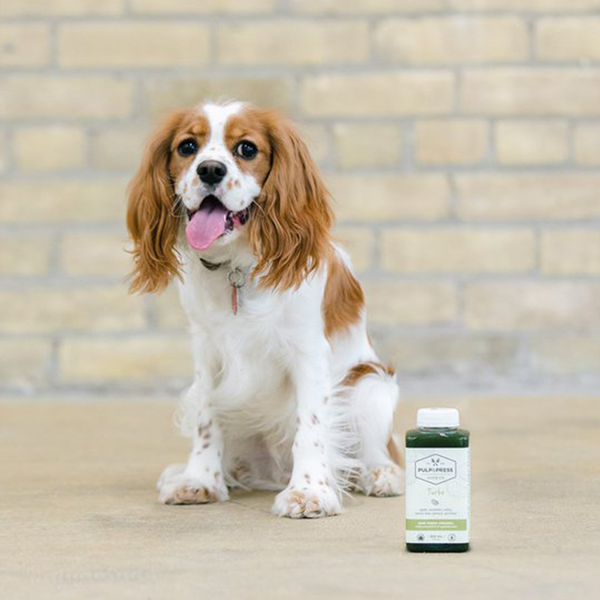 Terms & Conditions
Eligibility
Eligible entrants must meet the following criteria:
Legal residents of the United States (excluding Hawaii & Alaska).
Aged 18 or older as of the date of entry. If the entrant is under the age of majority in their eligible province, territory, or state of residence, they must provide the name and contact information of their legal parent or guardian in order to maintain eligibility.
Hold a valid email address on the Draw Date.
If selected as a potential winner, successfully answer a skill testing question.
The Contest is subject to all applicable federal, state, and local laws and regulations. Void where prohibited.
Contest Period
The Pulp & Press Giveaway contest begins on April 12, 2023 at 8:00 a.m. ET and ends on December 31, 2023 at 11:59 p.m. ET.